Football coaching Hot Board 1.0
Vanderbilt has dismissed coach Derek Mason. Here is a preliminary list of potential candidates to replace him, in alphabetical order.
Jamey Chadwell (head coach, Coastal Carolina)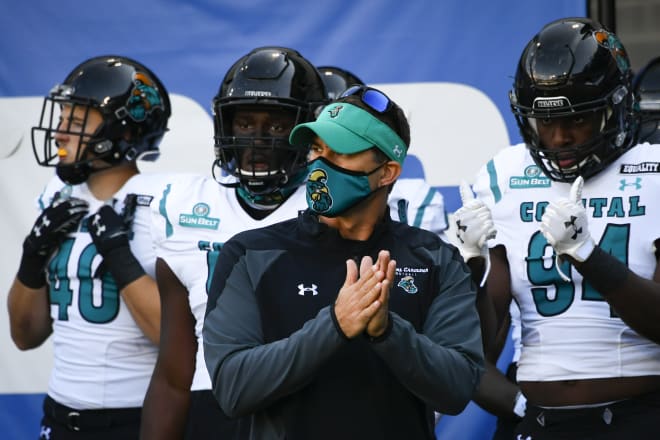 Career record: 75-51 (through Nov. 18)
2020 salary: $375,000
Bio: Chadwell, 43, spent time at East Tennessee State (2000-03) and Charleston Southern (2009-11) as an assistant. ... Chadwell spent the next three seasons as the head coach at Division II North Greenville, where he went 20-14 and led the school to its first playoff appearance. ... Went 3-7 in one year at Delta State before moving on to Charleston Southern, where he went 35-14 (one of those losses was a 21-20 defeat by Vanderbilt in 2014), although several of those wins were vacated by the NCAA when it handed down a two-year probation to its football program in 2018. ... Chadwell left to become the offensive coordinator at Coastal Carolina, then, was promoted to interim head coach for 2017 (he went 3-9) after Joe Moglia took a medical leave of absence that season. ... Chadwell became the permanent head coach in 2019 (5-7) before going 7-0 to start 2020.
The angle: Chadwell is from Anderson County (Tenn.) and played at ETSU. Multiple sources indicated to VandySports in mid-November that he's interested in the job.
Jeff Fisher - former NFL head coach (Oilers/Titans, Rams)
Career record: 178-171-1
2020 salary: N/A
Bio: Served as a head coach in the NFL for 22 total seasons with the Houston Oiliers/Tennessee Titans and St. Louis/Los Angeles Rams. ... Led the Titans to Super Bowl 34 appearance in 1999 and an AFC Championship Game appearance in 2002. ... Played college at Southern Cal from 1977-80. ... Won a national championship with the Trojans in 1978. ... Was Pac-10 All-Academic selection in 1980 ... Played professionally for the Chicago Bears from 1981-85. ... Has never coached in college.
The angle: Fisher has been lobbying for the job for over a year and would take it in a heartbeat if offered.
Will Healy (head coach, Charlotte)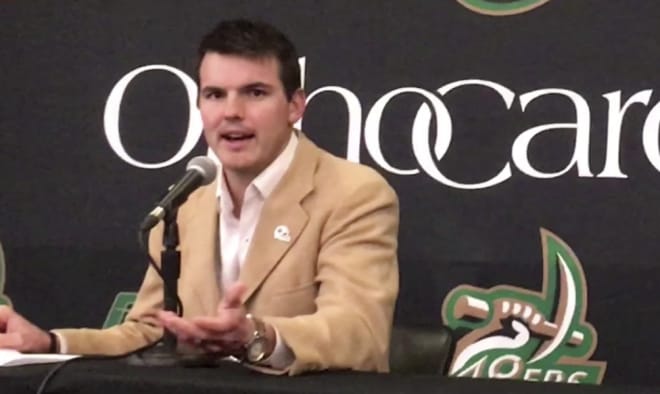 Career record: 22-30 (as of Nov. 7, 2020)
2020 salary: $755,000
Bio: In his second year as the head coach at Charlotte, which did not begin playing football until 2013. ...Was 13-21 during his three-year tenure at Austin Peay and was as 8-4 and 5-6 in his final two seasons with the Governors. ... Ended a 29-game losing streak and posted back-to-back five-win seasons at Austin Peay for the first time since 1984-84. ... Received Eddie Robinson Award for FCS National Coach of the Year and named OVC's Roy Kidd Coach of the Year in 2017. ... .Broke numerous offensive records at Austin Peay during the 2017 season. ... Spent seven seasons as an assistant at Chattanooga. ... Was a two-time, all-state quarterback at Boyd Buchanon. ... Was a team captain on Richmond's 2008 FCS national title team. ... His uncle, the late Chip Healy, was an All-American linebacker at Vanderbilt and played two years with the St. Louis Cardinals.
The angle: Healy has strong ties to Vanderbilt and worked miracles at Austin Peay, which might be a tougher place to win that VU. Healy would have strong support among the fan and booster base and would make considerably more at Vanderbilt.
Clark Lea (Notre Dame defensive coordinator)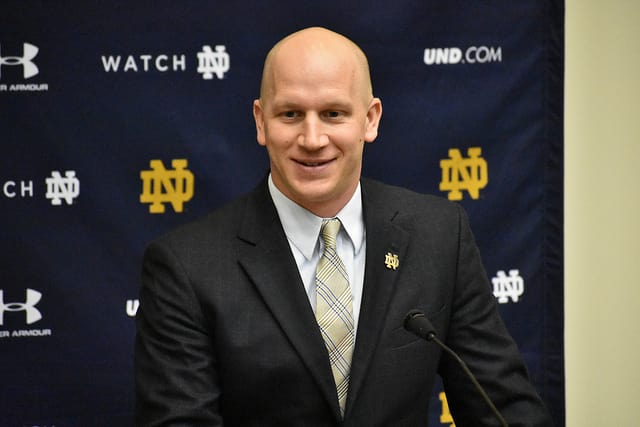 Career record: Lea has never been a head coach
2020 salary: not available
Bio: Is currently in his third season at Notre Dame, his third as defensive coordinator. ... Held eight opponents to 17 points or less during an undefeated regular season in 2018. ... Notre Dame finished 2018 ranked 13th in the country in points allowed per game in 2018. ... Has served as a linebackers coach at South Dakota State, UCLA, Bowling Green, Syracuse, and Wake Forest from 2007-2016. ... Played baseball for Birmingham-Southern and Belmont in college. ... Transferred to Vanderbilt and played football as a walk-on fullbackl from 2002-2004.
The angle: Lea and has family have roots with Vanderbilt that span generations.