Hawaii's Feleti Afemui updates recruitment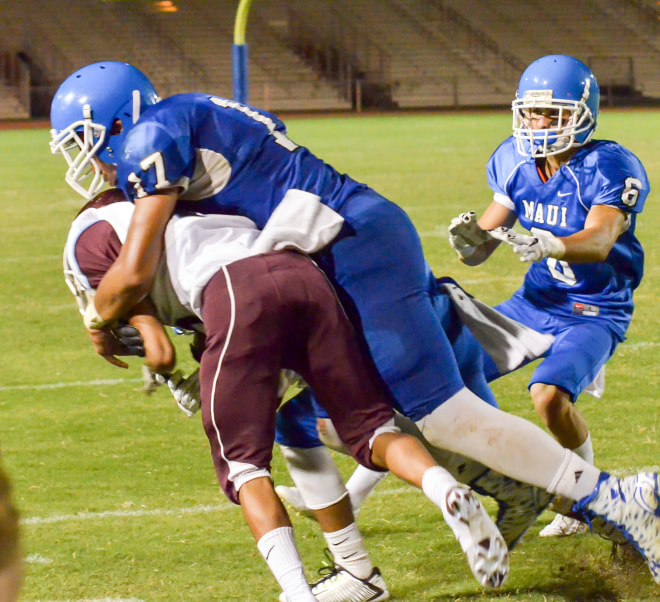 While at Vanderbilt, Derek Mason has shown that he isn't afraid to recruit the west coast and Hawaii. He landed one of the top centers in the country from Hawaii in 2016, and the Commodores have their eyes on another Hawaii product in Feleti Afemui for the 2017 class.
"I like that Vanderbilt has a great education, and they're one of the top schools in the SEC. Another things is that they are in the SEC which is big time. So, those are the two things I like about Vanderbilt," said Afemui.
"I really want to come visit and see the facilities, the campus, and just see overall how the environment is."
Vanderbilt's defensive line coach CJ Ah You and linebackers coach Chris Marve have been in contact with the Hawaiian linebacker. He's built a good relationship with both coaches.
"I've been talking to Coach Marve and Coach Ah You. They like my ability and skills as a linebacker to rush the passer and drop into coverage. I still need a lot to work on, but they see potential in me. I gotta just keep believing in myself and keep working," said Afemui.
"I like that they are both understanding, and they care about the relationship between the players and coaches. To make a team successful, you need to be close with your players and make them feel like even though they're far away from home, they still have a family here with the team and the coaches. I like that they care about their players, and they see potential in someone like me from the islands."
In addition to Vanderbilt, the 6-foot-2 and 225-pound linebacker has offers from Hawaii and Washington State.
"Besides Vanderbilt, it's just Washington state and Hawaii right now. Army has been messaging me and asking for transcript. Those are the schools," said Afemui.
With the three offers, Afemui's college decision will come down to education and other factors.
"It depends on the level of education, how well the relationship between me and the coaches will be, and the family life of living there will be," said Afemui.
Afemui also excels in the classroom. He is ranked No. 1 in his class of over 500 classmates.