{{ timeAgo('2021-04-07 19:51:58 -0500') }}
basketball
Edit
Vandy lands daily double of commits from Noah Shelby and Lee Dort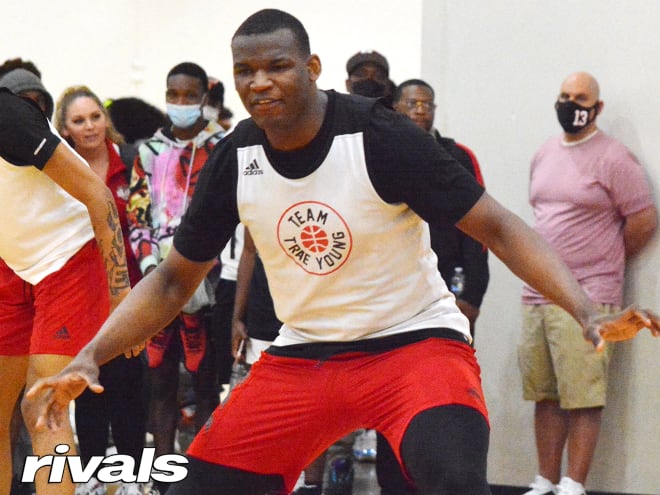 Vanderbilt made a big splash in hoops recruiting on Wednesday evening, landing the commitments of Greenhill School (Tex.) teammates and Rivals150 players Noah Shelby and Lee Dort.
Shelby, a point guard and the 145th ranked player, had 17 scholarship offers on his resume. He was being heavily pursued by the likes of Arizona, Kansas, Mississippi State, and Virginia.
The three-star prospect visited Vanderbilt's campus back in the summer of 2019 and has built a great rapport with head coach Jerry Stackhouse and assistant Damany Hendrix throughout the recruiting process.
"I talk to Coach Jerry Stackhouse and (assistant) Coach (Damany) Hendrix almost every day," Shelby told Dan McDonald back in January. "I visited Vanderbilt in August of 2019, so I am familiar with the campus. I love how Vanderbilt has a great balance of some of the best academics in the nation as well as a phenomenal basketball program."
Shelby is known for his ability to shoot, court vision, and ability to play in ball-screen situations.
Dort, a bruising 6-foot-10, 240-pound center and the 26th ranked player nationally, had 14 offers from the likes of Arizona State, Arkansas, Baylor, Georgetown, Kansas, Texas, Texas A&M, Texas Tech, and others.
Dort, a 6-foot-10, 240-pound bruising center and 26th ranked player had offers from the likes of Arizona State, Arkansas, Baylor, Kansas, Texas, Texas A&M, Texas Tech, and others.
Like Shelby, Stackhouse and Hendrix both were consistent in their communication with the four-star big man.
"I know Vanderbilt is a great school for basketball and for academics," Dort said of Vanderbilt recently. "I really think it could be a good fit for me."
Rivals.com national analyst Rob Cassidy recently saw Dort play at the War Before the Storm in Carrolton, Texas just ten days ago and described his game as follows:
"Dort is as broad-shouldered and strong as center prospects come. And while he's still developing on the offensive end of the floor, he has an incredibly impressive build and hits the glass with a high motor on both ends of the floor."